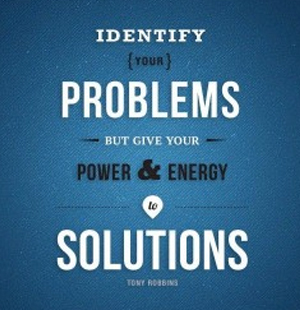 The concepts from Cognitive Behavioral Therapy (CBT)  can be especially helpful when trying to lose weight.  In this week's ReadersINC blog post, Anthony Healy, a personal trainer at Vivacia, outlines ideas on motivation for weight loss.  Each of these ideas is an example of techniques learned during Cognitive Behavioral Therapy.
Here are Anthony's top tips on how to motivate yourself to lose weight:
1. Decide why you want to lose weight
Is it to look good in a bikini, to feel better about yourself or another reason?
2. Set goals
'Lose weight' is too vague. You need a clear and achievable goal, such as 'lose 10lb in 10 weeks'. Write down how you're going to achieve this, such as 'run three times a week' or 'go to the gym every Monday, Wednesday and Friday' and STICK TO IT.
2. Create visual goals
Visual cues are a great motivator. If you want to look good on the beach in a size 10 bikini then buy that bikini (or dress for special occasion/favorite pair of jeans) and hang it outside your wardrobe.
3. Write a morning mantra
Write and then read a motivational mantra every day. Make the goal seem like something that has already having been achieved,
E.g. "I have successfully lost 10lbs, and I am about to board the plane for Spain at Heathrow airport. I can't wait to get to the beach in my yellow bikini…."
By doing so you get the good feelings associated with the goal ahead of time.
4. Kick the bad habits
Long-term transformations take time.
To get quick results and keep the weight off you need to kick bad habits.
In the beginning you need to go cold turkey. For many people the enemy is booze, processed food and/or sugar in all its forms – most obviously, chocolate and sweets.
Giving these up for at least 6-12 weeks "breaks the back" of the usual suspects, forms some good eating habits, and brings about those quick results – which will keep you motivated and "hungry" for more success.
5. Think positive
With sufficient motivation anything is achievable, and those obstacles can now be overcome.
https://uptowndallascounseling.com/wp-content/uploads/2013/04/Holly-Scott-Logo-150.png
0
0
Holly Scott
https://uptowndallascounseling.com/wp-content/uploads/2013/04/Holly-Scott-Logo-150.png
Holly Scott
2015-11-08 19:10:55
2016-03-13 04:49:53
CBT For Weight Loss